What you don't know can hurt you
Businesses create and collect more data than ever: proprietary information, financial information, employee and customer information. It's everywhere — stored on and flowing between local machines, networks, mobile devices, and the Cloud. In addition, new security regulations have made the identification and security of data at rest a growing concern. But to protect your data, you need to first know how to identify it.
Image
Data protection starts with identification
Text
If you could easily identify your data, you'd be able to apply the right level of protection, remind others to handle it with care, and automatically trigger security policies to protect it. Your people and systems could then work together to reduce risk and meet compliance requirements. Fortra's Data Classification Suite (DCS) automatically detects sensitive data in motion, and Fortra's DCS for Data at Rest detects data at rest. DCS machine learning capabilities identify and protect sensitive data based on the categories you train the system to recognize, such as confidential financial reports, internal design documents, or public news releases.
The solution to effective data identification
Scan and analyze data at creation, in motion and at rest – and apply appropriate identification attributes. DCS lets you apply and detect metadata on data at rest, enabling you to prove regulatory compliance. Our solutions can be combined with encryption and enterprise digital rights management (EDRM) software for up-to-date compliance with the General Data Protection Regulation (GDPR) and other regulations. Employ data loss prevention (DLP), enterprise rights management (ERM), cloud access security brokers (CASB) and next-generation firewall solutions to read and understand DCS metadata and apply the appropriate data protection policies.
The metadata DCS injects into files and emails can be leveraged by other components of your data security ecosystem – data loss prevention (DLP), enterprise rights management (ERM), cloud access security brokers (CASB) and next-generation firewall solutions. A cohesive, integrated approach that makes it easier to apply the appropriate data protection policies globally. DCS solutions enable organizations to identify, classify and secure information so people can work with confidence, knowing that the sensitive information they create, share and consume is protected across all platforms. DCS remediates risk by managing access to sensitive data and disposing of redundant or obsolete data.
How we solve it
Sensitive data identification: Quickly identify data such as personally identifiable information (PII), payment card industry (PCI) information and personal health information (PHI) in email, attachments and documents.
Cross-platform inventory: Discover and analyze file information stored across your network and cloud shares.
Intelligent content analysis: Accurately identify business-relevant information using  machine learning capabilities.
Dashboards, reports and analytics: Get deeper insight into file attributes, classification changes and user access — and use analytics to identify risk areas and measure compliance rates.
Image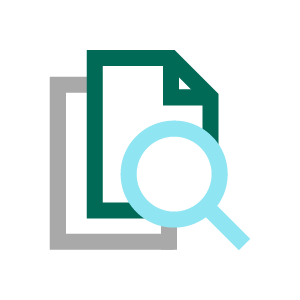 Smarter data protection with Machine Learning
Text
Machine learning is a term that's being used more and more by data protection companies. Keep in mind that not all implementations of machine learning are the same. Discover how machine learning can enable organizations to improve classification and enhance data protection strategies.
How protected is your data?
Meet with one of our experts to assess your needs, and we'll walk you through our solution.
REQUEST A DEMO